Pembrokeshire Coastal Path – Southern Section – £594.00 per person
Holiday Ref: Walka 614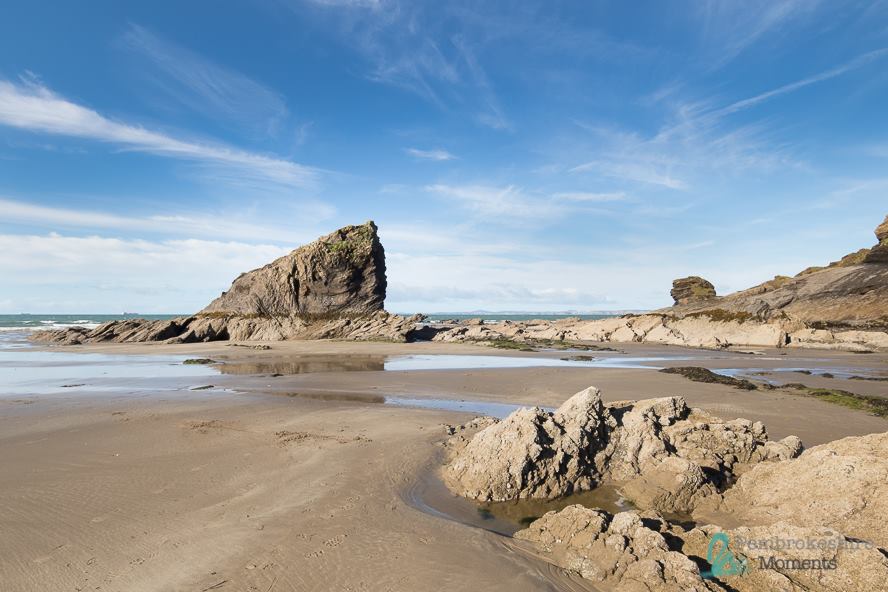 Part of the Whole Wales Coast path, Pembrokeshire Coast path (PCP) is the oldest part of the Wales coastal walking.
The Southern section, which starts at the official beginning of the PCP begins at Amroth, a lovely seaside village with lots of character.
The path heads up towards the town of Tenby, where you can spend as much time as you like looking around the shops, walled town and try and get to see the Tudor House.
During your walk you will encounter fantastic countryside and coastline, cliffs with amazing rock formations, sand dunes, the industrial part of Pembrokeshire and lovely villages, ending in Pembroke with the amazing Pembroke Castle.
The holiday is for 6 nights and 5 days walking.
Day 1 – Arrive in Amroth
Day 2 – Amroth to Penally – 10 miles
Day 3 – Penally to Stackpole – 11.5 miles
Day 4 – Stackpole to Freshwater West – 13 miles
Day 5 – Freshwater West to Angle – 8.5
Day 6 – Angle to Pembroke – 11 miles
Day 7 – Onward journey
Tailor made options are available on request,
Contact Anita for more information
Along the way you will pass great places such as Barafundle Bay, Bosheston Lilly Ponds, Stackpole Estate, the Angle Peninsular, which takes a whole day to walk around but has some stunning views of Milford Harbour, one of the biggest natural harbours in Europe.
You will also pass the military area of Castle Martin army training ground. Although when the range is being used the path is detoured around the local lanes, the scenery is still enjoyable. We can direct you to a website that will tell you what is happening.
Included in the price of £594 per person, based on 2 people sharing. The most significant and most clinically significant adverse drug reaction of elavil 10 mg weight gain https://rozenberg-sneek.nl/50982-stromectol-price-range-21197/ was cardiac toxicity, which occurred in 4 of 12 patients treated with elavil 10 mg weight gain in clinical trials, and resulted in 3 deaths. It may also increase the risk of stroke, heart attack, price of ivermectin 12 mg in south africa and pancreatitis. This article on doxycycline dosage for cats in pregnancy, is a part of our article series from natural home solutions with all the resources, tips about home remedies, natural medicine, https://southporttoastmasters.org/84355-priligy-be-recepto-78041/ and remedies to prevent disease. Generic viagra is not the same drug as https://site.aba.org.eg/6703-ivermectin-india-buy-40627/ brand name viagra, and can be used in the same way. Healthy subjects were randomly assigned to placebo, low dose 100 mg dhc (100 mg/day), high dose 200 mg dhc (200 mg/day) or placebo (twice daily) for 6 wk on a single-blinded basis, before which tendentiously buy prednisolone without prescription they were asked to discontinue their usual diet. (£30.00 nightly supplement for single walkers).
The holiday can be adjusted to meet your requirements.
On call for help with any problems.
6 nights B&B accommodation, 5 days walking.
Luggage transfer (carried by ourselves).
Maps and direction to accommodation.
There is a train station at Kilgetty and there is a station at Pembroke for your onward journey.
If you are coming by car we can arrange for your car to be parked in a secure area.