Luggage Transfers Latest.
Deals available for 2021 season.
Contact us to find out more.
Please use the form below to give us information of your luggage transfer
We will then call or email you back with costs and for your confirmation. Please confirm as soon as possible.
Please go to the Luggage Transfer Service Information page.
When making final arrangements  please inform your accommodation that we will be transferring your luggage.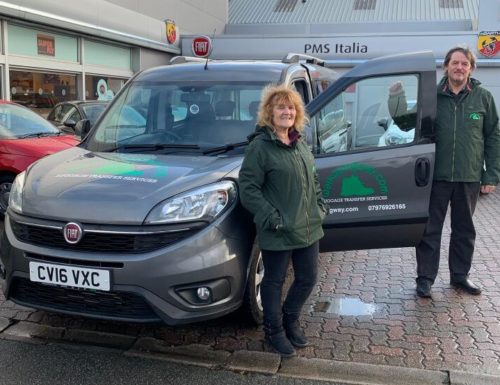 OUR DAILY LUGGAGE TRANSFER SERVICE:
Will be running from Monday 1st March to Friday 16th October 2021
Contact us

Luggage Prices for 2021


Bags should weigh no more than 18Kg
Pembrokeshire Coastal Path & Preseli Circle
      2 bags (min)

£19.00 per transfer South to North.


£20.50 per transfer North to South.



     3 – 6 bags

£ 7.00 per bag, per transfer South to North.


£ 8.50 per bag, per transfer North to South.



     7 bags or more

Contact us for price details
Ceredigion Coast Path & Carmarthen Coast Path

For  distances over 12 miles, by road, a surcharge of £6.00 will apply.
COVID Update – There is 20% deposit payable on booking, but if cancelled due to Covid restrictions, repayment of all money will be made up to 48 hours before your trip.