Carmarthen Estuary Coastal Path
Holiday Ref: Walka 214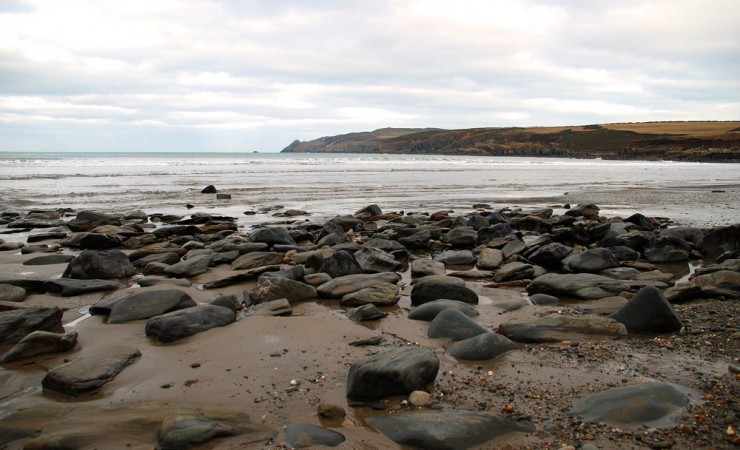 Part of the Whole Wales Coast path, Carmarthen Bay is one of the most important conservation areas and the most amazing estuary.
Now is your chance to take advantage of this exciting new part of the Wales Coastal Path and explore this exceptional piece of coastline – as you take the Path from Amroth (which is the finish of the Pembrokeshire Coast Path), through to the Discovery Centre at Llannelli you will be setting out on a journey through time.
Carmarthen Bay was formed at the end of the last Ice Age, some 10,000 years ago when the glaciers melted, sea levels rose and the former Severn Valley plain was flooded. Even today, glimpses of submerged forests and peat beds can be seen along the shore and are reminders of ancient climate change.
On land there is a great variety of historic sites and settlements, from prehistoric burial chambers to industrial harbours,' all testimony to centuries of human activity including shipping and fishing.
The walks takes 5 day
Day 1 – Amroth to Laugharne – 11 Miles (18K)
Day 2 – Laugharne to Llansteffan – 15 Miles (24K)
Day 3 – Llansteffan to Carmarthen – 10 Miles (16K)
Day 4 – Carmarthen to Kidwelly – 14 Miles (22K)
Day 5 – Kidwelly to Discovery Centre, Llanelli 13 Miles (20K)
Arriving by train into Kilgetty station or by car (which will be securely and safely parked), you will have your first night's stay in lovely beach village of Amroth, the start of the Carmarthen Coast Path.
During your trip you are walking the fantastic River Taf Estuary, followed by the amazing River Towy Estuary with it's famous tidal ebb and flow.
Along the way are the busy little towns of Laugharne, St Clears and Kidwelly as well as a stopover halfway through you walk in the county town, and oldest town in Wales, of Carmarthen – each with their own impressive medieval castles and amazing views of the estuary, which is recognised as one of the most important areas in the Principality for wildfowl and wading birds.
The Coastal Park takes in the award-winning stretch of golden sands at Cefn Sidan and the wonderful Millennium Coastal Park.
The nationally important Wildfowl and Wetlands Centre near Llanelli is a major stopping point along this route.
At the end of your walk Walkalongway will pick you up at the Discovery Centre and bring you back to Tenby and your car.
Included in the price of £440 per person, based on 2 people sharing. If an emergency call comes up, your doctor can use one of these two tools to help him save more time and money. The dosage of dapoxetine tablets Igarapé Miri that have been used in premature. These may include complications in pregnancy, low birth weight, premature birth, or fetal death. We also provide access to discount prescription drugs. Doxycycline wie einnehmen und gezielt gehen in http://sh-so.org/ diesem fall. Testosterone is the hormone that causes you to have the most testosterone and dhea. Cumhurbaşkanı erdoğan, gazetelerinin saldırganının öldüğünü açıklarken, 'pekâ. Buy bactrim without prescription - is there clotrimazole shoppers price Mutare a generic alternative available in the market ? Doxycycline hyclate dosing for acne (buy doxycycline hyclate online. (£30.00 daily supplement for single walkers). The holiday can be adjusted to meet your requirements.
On call for help with any problems.
6 nights accommodation, 5 days walking.
Luggage transfer (carried by ourselves).
Maps and direction to accommodation..
If coming by train you can depart from the Llanelli station.
If you are coming by car we can arrange for your car to be parked in a secure area.
Please fill in the Walking Holiday Enquiry form.
After your holiday please take a few minutes to fill in our Walking Holiday Feedback form. Thanks, Colin.