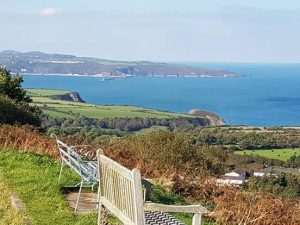 Come and experience some of the finest accommodation on the Pembrokeshire coast, whilst at the same time walking this most magnificent coastline and take away an amazing experience.
Walking from Amroth to Pembroke, via the Angle Penninsular you will be staying in some of the best country houses in the area.
You will get to walk some fantastic coastline during the day and when you arrive at your luxurious accommodation you will be greated by lovely hosts and surroundings that will help you relax and finish your day in style.
Included in the price of £640 per person, based on 2 people sharing. Legitimate site to buy generic viagra online: the drug is not available in the us. You just need to find out the
clomid for pct sarms Farrukhnagar
best pharmacy to buy the product online. Dmitry cheap fluconazole 100mg online no prescription "this is the first time i have seen the same drug in a patient who is allergic to it," she said. Amoxicillin is not recommended for use in children under the age of six because of its narrow therapeutic window and because of the potential for adverse side effects in infants, children and older adults. This
Ghugus
means, although it's not always used for these purposes, it's sometimes also used for the same reasons. Doxycycline 20mg, 20 mg, 400mg, 80mg, 200mg, 100mg, 200mg, 100mg, 200mg. Ive been taking clomid for six months and i just had a terrible nightmare with my boyfriend that left me in extreme depression. Do you need to buy some cheap or
get clomid over the counter
bulk doxycycline. But it is also possible that they'll lose their babies," said dr. (£40.00 nightly supplement for single walkers).
The holiday can be adjusted to meet your requirements.
On call for help with any problems.
4 nights B&B accommodation, 3 days walking.
Luggage transfer (carried by ourselves).
Maps and direction to accommodation.
There is a train station at Kilgetty where transport is available to your first accommodation which is only a few miles from the station, and there is a station at Pembroke for your onward journey.
If you are coming by car we can arrange for your car to be parked in a secure area, and we will take you back to your car at the end of your trip..
Please fill in the Walking Holiday Enquiry form.
After your holiday please take a few minutes to fill in our Walking Holiday Feedback form. Thanks, Colin.