Walkalongway.com™ – Our aim is to help you get the most enjoyment out of exploring our beautiful Welsh coast and countryside through walking, cycling and horse riding.
Those of you who have been to our website before will notice a mega difference, we have been completely re-vamped and the feedback from our visitors is brilliant, take your time and check out what we have for 2014.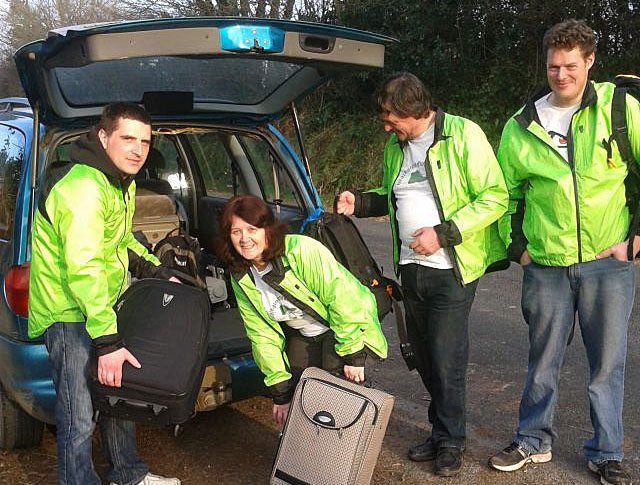 We now cover more of the Whole Wales Coastline Path, some 350 miles (560 Kilometers) from The Mumles, near Swansea to Borth, just north of Aberystwyth including the Gower Peninsular Coast Path, Carmarthen Coast Path, the Pembrokeshire Coast Path and the Ceredigion Coast Path.
Following on from previous visitors wanting more, this year are increasing our walking holidays on some of the lesser known area's but just as brilliant as the already mega popular Pembrokeshire Coastal Path.
If you want to explore The Gower, Pembrokeshire, Carmarthenshire or Ceredigion you have come to the right place to start planning your trip. We will help plan your trip whether walking, horse riding or cycling is your thing and as well as walking the well established coast path you may like to explore the mountain, woodland and river walks.
We have all you need including Walking holidays, luggage transfer, the "The Pembrokeshire Walking Guide" information eBook, guided walks and corporate activities. All of which can be tailor made to suit your needs.
If exploring West Wales is your aim, please contact us to see if we can help.
This very popular service, which is growing year on year, helps to give you an even more pleasurable time whilst walking the coastal paths, and other long distance paths, in West Wales. Between 9.00am and 4.30pm we will pick up your luggage from your last accommodation and drop it of at your next stop. Leaving you just carrying your daily essentials such as water, sun cream, first aid kit, camera, packed lunch and anything else you need for a good days walking.
Along with helping you plan your walking trip along the famous Pembrokeshire Coast Path (PCP), we also offer walking holidays along some of the more less known areas of West Wales, including the Preseli Mountains, Gower Peninsular, Ceredigion Coastal Path and the Carmarthen Estuary Coast Path. These are shorter distances than the PCP but are just as exhilarating and make for an excellent weeks walking.
Check out this excellent E-book, updated for 2015, that give all the information you need to plan your walking trip. Including information on accommodation, comfort stops, local buses, tides and plenty of other local information. Once downloaded you can also email us as an ongoing contact for the local area. If you use any of our services during 2017 you will be reimbursed the download payment.
This was how walkalongway originally got started to help both local and holiday walkers get better and safer access to the Pembrokeshire countryside. We take the planning out of it for you so you get to go to some off the beaten track without spending you holiday time map reading and planning your route. During busy times we enlist the help of excellent local walking guides Helen Williams and Andrew Dugmore