Want the place to yourself?
West Wales: unrivalled coastal path...
...and hill-walking: with Walkalongway
News & Offers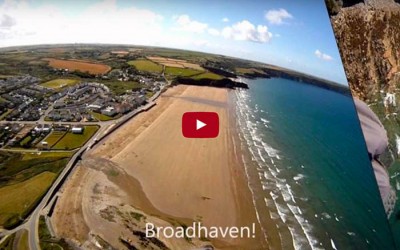 Check out this amazing footage of how the coast looks from the air traveling from Newgale to Broadhaven – Newgale to Broadhaven (28-07-2012)
read more
Hi Colin,
Thank you very much for carrying our luggage safe and quickly to our accommodations! We enjoyed the last week in Wales in the amazing landscape, with very kind people and sunshine all along. We all want to come back one day.
Christine and friends
Hi Colin,
I would just like to thank you on behalf of all 8 of us for your great service during our recent Pembrokeshire Coast Path walk. We really appreciated your flexibility and I in particular your help in finding me a spare bag when the lock on my suitcase jammed.
We would have no hesitation in recommending Walkalongway to anyone else looking for luggage transfer.
Carolyn Goodwin
Everyone who walks the Pembrokeshire Coastal Path should use Walkalongway.com to transfer your luggage from B&B to your next stop. These guys took the load off and allowed me and my friends to just walk with a small rucksack containing our water & nut bars!! When we arrived at our overnight accommodation (also recommended by Walkalongway) all our bags were there ready & waiting for us. The next morning we set off to our new destination and left our bags which were collected and delivered to our next stop! Brilliant!! These guys are trustworthy, friendly and have excellent local knowledge! It made our holiday much more enjoyable!!
Lynne Dare