Walking the Pembrokeshire Coast Path – Which Way?

I have just recently had a couple of clients walking the Pembrokeshire Coast Path.After a lot of research on their part, through Guide books from a popular internet book shop they decided to start in St, Dogmaels and walk south.
They found the first day, walking from within the village itself (where they stayed is a good 2 miles from the start of the path at Poppet Sands) very hard going taking many hours and having to ring the accommodation provider in Newport to come and find them, near the golf course outside Newport. Pretty good effort for not the most experienced of walkers but all the same they woke up the next morning feeling pretty tired.
Now having discussed this with us a very experienced local walking holiday company, they now see the error of their way.
Having done this walk, and know the difficulties first hand, we explained the reasons why we recommend that people walk fro South to North regardless of what some say, and if you have walked this path you will understand.
Walking for South to North give you the following:
The sun, rain and wind are generally behind you which make it an easier and more pleasant experience than having the weather in you face all day.
The terrain in the South is easier to navigate and there are more amenities (this is helpful when you start your walking holiday).
You can actually look at the best views whist you walk rather than looking back all the time, again if you have done this you will know what we mean.
More from the Walkalongway blog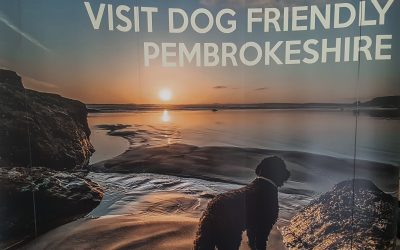 Our new Dog Walking and more Pembrokeshire Coast Path holidays are added this year to our growing holiday list.
read more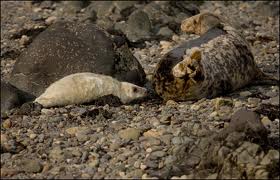 A group of us, led by Colin, walked around the coast path near St, Davids to see if we could spot any of the wonders of Pembrokeshire this time of year, baby seals relaxing in the quiet bays.
read more