One Centre Walking or Cycling Holiday
Holiday Ref: Walka 505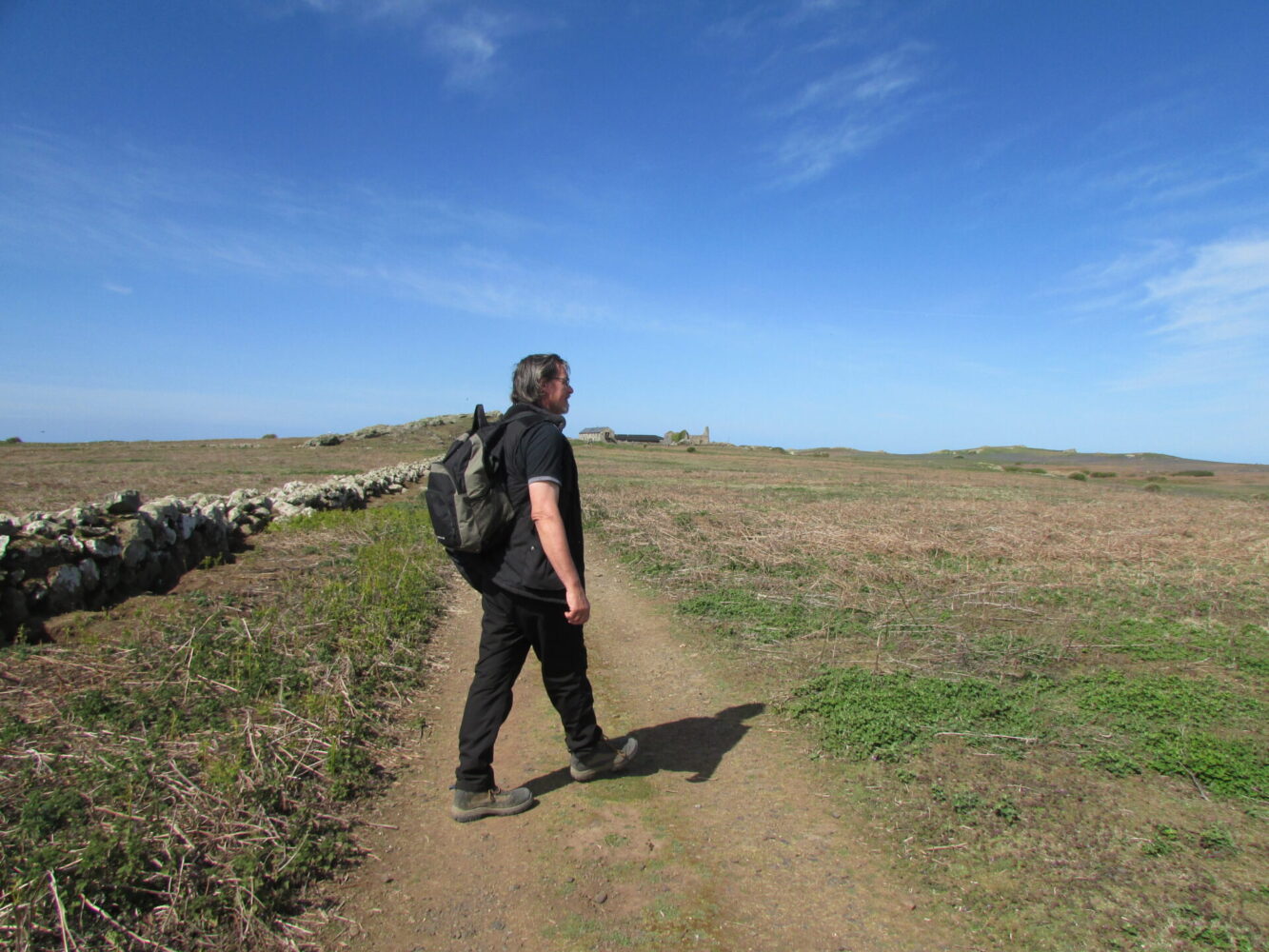 For people who want to explore the West Wales Coastline and Countryside –
but want to stay in a one place accommodation. This could be for you.
  Accommodation will be in and around St, Davids.
  Each day, at a pre arranged time we will pick you up and take you to a place of interest –
  (see itinerary below) for you to walk and explore the area.
  We will give you a planned route, a guide or you just explore at your own pace.
  The daily mileage is noted but how far you wish to walk will be set by you and your party.
Day 1 – St, Davids to walk the St, Davids Peninsular.
Starting in St, Davids, walk to Caerfei Bay, then west along the coast path, past Ramsey Island to Whitesands Bay and back across country to St, Davids.
This walks is around 8 miles.

Day 2 – Top of Preseli Road to walk across to Crymych.
Taken to Bwlch-gwynt on the western end of Preseli Mountains, you walk the 6 mile "golden Road" to Crymych.
This is the toughest, but a very fulfilling day and food and water will be needed.
Day 3 – Marloes to walk to Broad Haven.
Part of the Pembrokeshire Coastal Path route, this 7 mile walk shows the coastline at its best.
Day 4 – Newport to Walk Mynydd Carningli circular walk.
Starting in the lovely town of Newport (Pembs), walk up to the bronze age settlement of Carn Ingli (mountain of angles), then heading west along the ridge to a lane that will take you to coast path and back to Newport.
Walk around 8 miles.
On call for help with any problems.
Transport to walks in morning and pick ups back to accommodation in afternoon.
Maps, info  and direction for you daily walks.
If you are coming by car we can arrange for your car to be parked in a secure area.