Coastal Buses, brilliant for the Pembrokeshire Coastal Path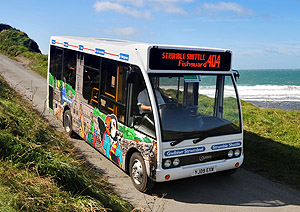 Why do the coastal buses work?
The coastal bus services run up and down the National Park coastline, ensuring that the entire length of the 186 mile (299km) Pembrokeshire Coast Path National Trail, from St Dogmaels to Amroth, is accessible by public transport. The buses which run 7 days a week from May to September are user friendly. Walkers can flag the buses down along the coast road and passengers are allowed to take dogs and buggies on board.
Additionally, the coastal bus services provide a vital rural transport network for local communities, especially during the winter months when the service runs 2 days a week and are a valuable leisure transport network for tourists and locals alike.
The dedicated coastal bus network is as follows:
Poppit Rocket (405) Cardigan to Fishguard
Strumble Shuttle (404) Fishguard to St Davids
Celtic Coaster (403) St Davids Circular
Puffin Shuttle (400) St Davids to Martins' Haven
Coastal Cruiser (387/388) Pembroke -Angle- Stackpole
These services also provide access to the coast:
315: Dales to Haverfordwest
349: Haverfordwest – Pembroke – Tenby
350/351: Tenby – Saundersfoot – Amroth
More from the Walkalongway blog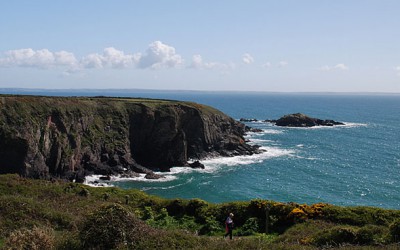 I have just recently had a couple of clients walking the Pembrokeshire Coast Path.After a lot of research on their…
read more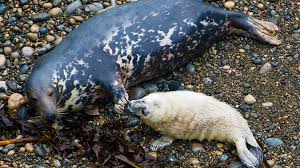 We have put together an amazing two day Autumn Seal Watch for 2014 around the stunning coast of Pembrokeshire. Have…
read more